City Open Interface Conference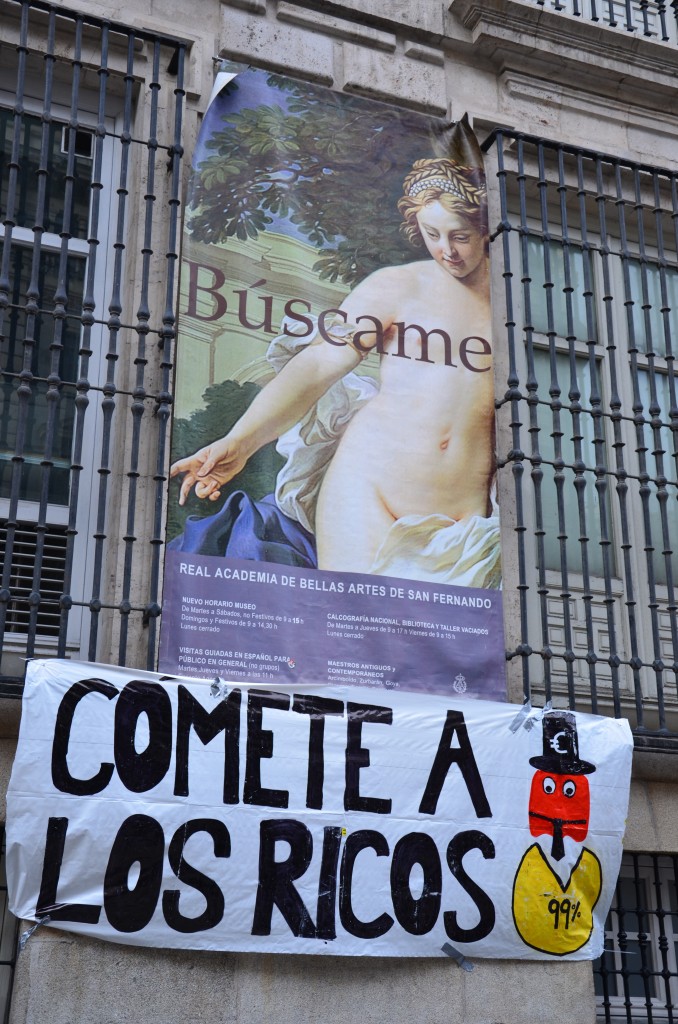 The City as Open Interface: conference programme
Madrid, 5-6 July 2012
Venue: Medialab-Prado / Intermediae. Paseo de la Chopera 14  (Madrid).
PROGRAMME
Thursday, 5 July
10:00. Welcome.
10:15-13:00. SESSION 1. SOCIAL/DATA
10:15-10:50 Citizenship and Crowdsourcing in Dataville, James Holston, University of California, Berkeley.
10:50-11:25 The Art of Software Cities, Christian Ulrik Andersen.
11:25-11:50 Coffee break.
11:50-12:25 Nature and Implications of Changing Epistemic Infrastructure in Cities, John L. King, University of Michigan.
13:00-15:30 Lunch
15:30-17:30.  SESSION 2. URBAN SMART
The Politics of Counter-Mapping or Hacking Spaces and Opening Codes: Stories of Cartographic Productions by Urban Social Movements, Maribel Casas and Sebastian Cobarrubias, University of North Carolina, Chapel Hill.
From the Needle to the Urban Factory: Analysing the Limits to Capital and Revolt in the Smart City, Ramon Ribera-Fumaz, Universitat Oberta de Catalunya.
 Cloning the Cooperative: Genetics and the Global Circulation of Californian Oranges, Tiago Saraiva, Institute of Social Sciences, University of Lisbon & University of California, Berkeley.
Climate Change, Smart Cities and the Promise of 'Open' Energy, Hannah Knox, CRESC, University of Manchester.
Friday, 6 July
10:00-13:00. SESSION 3. OPEN ASSEMBLAGES
Living Cities, Living Data: the foreclosure of digital cities, Mike Crang, Durham University.
 Staging controversy: open urban forums in post-earthquake Chile, Ignacio Farías, Social Science Research Center Berlin.
11:30-12:00 Coffee Break
The Occupation of Squares and the Squatting of Buildings: Lessons From the Convergence of Two Social Movements, Miguel A. Martínez López and Ángela García Bernardos, Universidad Complutense de Madrid.
13:00-14:30 Lunch
 14:30-16:30. SESSION 4. CARTOGRAPHIES
Countergeographies, Open interfaces and the New Military Urbanism, Stephen Graham, University of Newcastle.
 The interior design of the right to the city: the atmosphere, rhythm and circuitry of #Occupation, Alberto Corsín Jiménez & Adolfo Estalella, Spanish National Research Council.
Enacting Streets, Evelyn Ruppert, Open University.
16:30-17:30 Closing remarks and future plans.
Conference programe: The City as Open Interface (PDF).
Conference Abstracts: The City as Open Interface (PDF).
The seminar is part of a three-year long research project funded by the Spanish Ministry of Science on the 'Cultural economies of open innovation in cities'. The members of the research team are: Alberto Corsín Jiménez (PI), Adolfo Estalella, Juan Freire, Juan Mateos-García, Penny Harvey, Tiago Saraiva